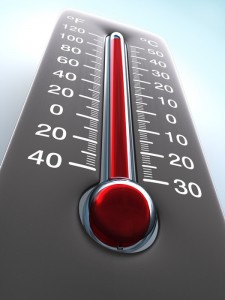 Temperature Monitoring is one of the latest additions to our catalogue of services. Thermal sensors are installed which will alert the client when the temperature of the designated area rises above or falls below a predetermined range. Clients can be notified of temperature change via automated text or via a telephone call from monitoring personnel. There are several applications for this service that span across a number of industries.
We can monitor the temperature of:
Cold Rooms
Refrigerators
Server Rooms/Data Centres
Homes
Any other premesis where maintaining a specific temperature is important
Home Heating
Our temperature monitoring system can also be used to remotely control your home heating system. For example, if you've been away on holiday, you can, via your mobile phone, turn on your heating so your home is at a comfortable temperature when you arrive. This is also useful for mobile and holiday homes.